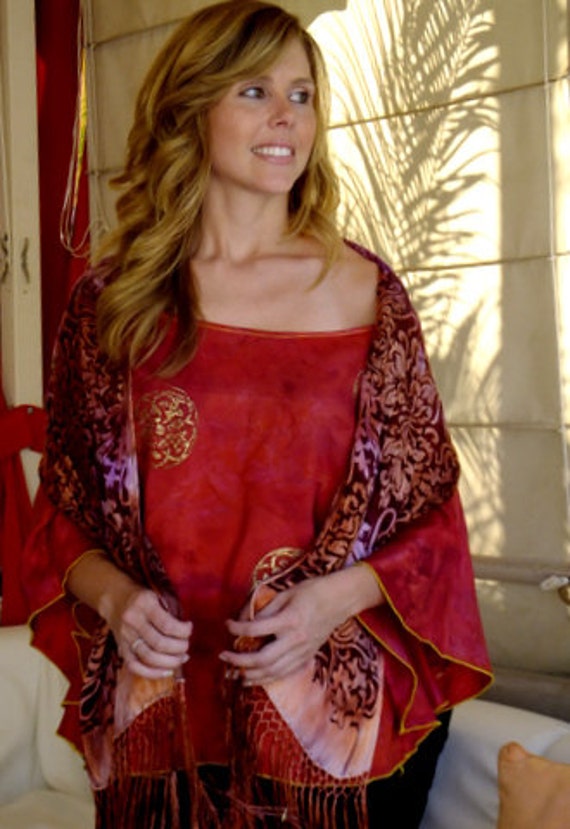 This is what my happy customer said about receiving her order today:
Michele,
I received the scarf and shawl today. Thank you very much for yet another wonderful creation and unique summer piece.
I loved the beaded straps. They are beautiful and I think will be very helpful to keep the shawl on my shoulders.
Olena.